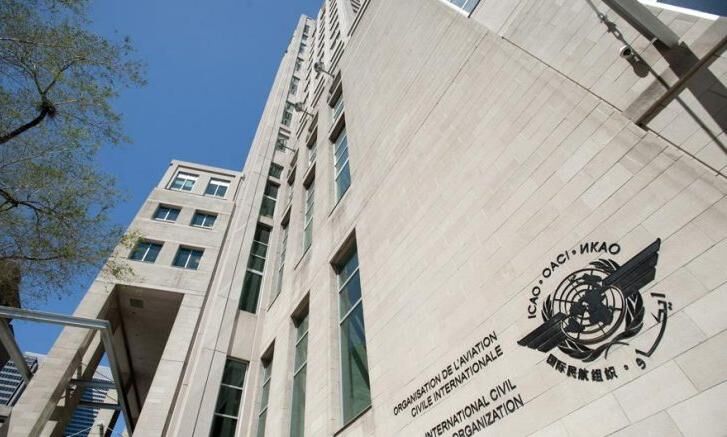 African govts, air cargo must seize opportunities offered by SAATM, AfCFTA
Africa's share of global air cargo movement is, to put it simply, negligible. There are several regulatory and infrastructural challenges that the continent faces as it looks to capture more air cargo volumes and improve its economic landscape. However, there are rays of hope that businesses and the African air cargo community can look to. While African countries are showing their focus and intent to improve connectivity within and outside the continent, the International Civil Aviation Organization (ICAO) is facilitating many of these discussions and negotiations.
Courtney Robinson, Air Transport Officer (Air Cargo) at ICAO, recently spoke with The STAT Trade Times.
Can you put the African air cargo industry in context? How well equipped are African airports with modern infrastructure and cargo handling facilities? What to expect in the next two years?
Africa's world share of air cargo by November 2022 is 1.9 percent, representing an increase from the pre-pandemic 1.7 percent for April 2019, according to the International Air Transport Association (IATA). ICAO data shows that world cargo traffic in September 2022 was down -3.6 percent from 2019 levels. Air cargo demand continued to remain subdued in the face of various headwinds such as higher interest rates, rising inflation, lower consumer online spending as well as weak international export demand. However, performance varied across regions: Africa and North America continued to outperform and achieved double-digit growth over pre-pandemic levels, while other regions reported modest declines in cargo traffic and were affected by the pandemic. remained below the previous level.
Policy levers including the Single African Air Transport Market (SAATM) and the Africa Continental Free Trade Agreement (AfCTFA) could create fertile ground for the African air cargo industry to continue and even accelerate its rate of growth, along with improved regional connectivity. Can also increase. market in other regions.
The Covid-19 response, in part due to the need for cold-chain warehousing for vaccines as well as personal protective equipment (PPE), led to a strong focus on cargo handling facilities. For example, Ethiopian Airlines invested in a new cargo terminal in Addis Ababa, which received IATA's Center of Excellence for Independent Validators in Pharmaceutical Logistics (CEIV Pharma) in 2021. In addition, this cargo-specific infrastructure can also be used for commercial activities such as e-commerce.
It is noteworthy that the level of economic development varies among African countries. Aviation is one of the key industries for economic development in Africa and often reflects the ambitions and actions of governments. The COVID-19 pandemic has underlined the limits of airport infrastructure in Africa. The daily operating volume at hubs such as Addis Ababa, Nairobi, Cairo, Johannesburg and Accra is comparable to that of European airports. However, there are many capital airports in Africa (including those in the central and Sahel regions) with limited infrastructure, and subsequently, cargo through those airports due to insufficient apron space, single runway configuration, cargo ramp, storage facility Throughput has decreased. , Etcetera. Nevertheless, the equipment is almost always present and functional for the types of aircraft permitted to operate in such airports.
Expectations over the next two years include:
Fuel prices – Fuel prices will be difficult to predict along with the broader economy. One African ground handling enterprise noted that its airline customers reported oil prices accounting for 30-35 percent of their operating costs.
Innovation – The African air cargo industry continues to invest in innovation including digital processes and infrastructure to boost safety, security and operational efficiency as cargo volumes continue their long-term growth.
Additionally, drone operations continue to grow and receive increased access to cargo around the continent. The development of air cargo in Africa will require the development of new and innovative business concepts and models, taking into account the unique characteristics that apply to air cargo.
Is investment and money coming into African air cargo for the right reasons and direction? What needs to be done?
As noted by the African Civil Aviation Commission (AFCAC) during a workshop on the SAATM Project Implementation Plan (PIP) on the sidelines of the ICAO Air Services Negotiation Event (ICAN) 2022 held in Abuja, Nigeria, investments and funds continue to flow . African Market: SAATM is actively working with development partners including the African Development Bank, the World Bank and local commercial banks. Infrastructure providers such as MSC, Kuehne+Nagel, and National Aviation Services continue to announce acquisitions as well as strategic alliances. In addition, African-owned and operated carriers continue to invest in new fleets – both cargo freighters (wide- and narrow-body) and drones. AfCFTA may require doubling the cargo tonnage to be transported by air to 4.5 million. This translates to an investment in 254 new aircraft by 2030 at a cost of $35 billion.
Cargo theft and security are issues we often hear about from African countries. Can we expect more security breaches or fewer and why?
ICAO has recently published updated versions of several aviation safety relevant documents, including new regulatory changes (Annex 17), advice on the risk picture (ICAO Aviation Safety Global Risk Reference Statement), and guidance on the implementation of measures (Aviation Safety Manual ) Are included. , These updates are attributed to new or increased threats due to the COVID-19 pandemic. If implemented, they can assist states in strengthening the security posture of their civil aviation systems (including air cargo).
How far are regulations and governments affecting the African air cargo market? What should we expect from these changes including ICAO ICAN 2022?
The African air cargo market has been subject to the Yamoussoukro Decision of 1999 (YD) for two decades and its implementation has been slow. In 2014, stakeholders convened the first ICAO meeting on air cargo development in Africa and adopted the Lomé Declaration, which was strengthened by the Addis Roadmap at the second ICAO meeting on air cargo development in 2017. Lomme began by recognizing air cargo as one. A catalyst for economic growth through increased competitiveness that can generate foreign direct investment and thus economic growth. During the second meeting, stakeholders reviewed progress towards the implementation of the Lomé Declaration and identified challenges and opportunities to inform a roadmap for priority action. With these two instruments, the member states of ICAO pledged to reaffirm their intention to implement the strategic decisions taken in support of the sustainable development of air cargo transport in Africa, including:
Implementation of YD, especially its provisions on air cargo services:
liberalizing market access; And
Facilitating further liberalization of air cargo services.
digitization of cross-border trade processes;
Promotion/assistance of ratification of the 1999 Montreal Convention (MC99); And
Raising awareness of ICAO's policies and guidance material on the financing of infrastructure.
Following these two meetings, ICAO developed the State Air Transport Action Plan System (SATAPS) to support states in the implementation of YD, and to this day ICAO continues to encourage its application.
More recently, the SAATM PIP roadmap and the entry into force of the AfCFTA stand to play a significant role among African states. The former instrument creates the possibility of extending the fifth freedom of the air with respect to traffic rights for both passengers and cargo, among other benefits.
The AfCFTA is set to drive economic growth by facilitating a vast amount of trade across Africa for both large enterprises and small and medium-sized enterprises (SMEs). The air cargo industry must articulate its value proposition to policy makers so that they can make effective use of African air cargo infrastructure assets through their implementation efforts.
ICAO guidance encourages stakeholder consultation by states. Importantly for industry, the SAATM PIP designates specific activities and roles (eg, SAATM Ambassador) for industry stakeholders to facilitate this consultation. Over the next two years and beyond, African air cargo stakeholders should actively participate in SAATM PIP workshops and other activities.
Through participation in state-level engagements, as well as SAATM and AfCFTA engagements, African air cargo stakeholders can contribute to the political will needed to advance the implementation of these two instruments, as well as take the knowledge that Will help them implement the policies flowing from these agreements. growing your enterprise. AFCAC aims to identify at least three states to participate in the SAATM PIP, therefore air cargo stakeholders located in any of the selected states should prepare themselves to contribute to the implementation process. In addition, AfCFTA and AFCAC have already laid the groundwork for identifying goods that can be transported by air by assessing cross-border trade, while the former finalizes AfCFTA's Trade and Services Protocol. Used to be.
ICAN 2023 will take place in Saudi Arabia. The agenda will be responsive to the needs of the ICAO member states conducting the negotiations. This is yet another example of why air cargo stakeholders should engage their governments to create a mutual understanding of needs, benefits and priorities. This cooperation will create a platform for states to negotiate agreements that will provide benefits to their countries.
For safety and security, ICAO sets international standards and recommended practices (SARPs), which allow for smooth and expeditious air cargo operations while ensuring adequate air cargo security measures. The implementation of these SARPs is the responsibility of the national civil aviation authorities, and the impact of these measures on the air cargo market depends on how they are implemented and monitored by the above national authorities.
Do you see regions of the continents being supplied with air cargo capacity especially post COVID-19? How do you see their competition with air freight rates and ocean freight developing?
The COVID-19 pandemic resulted in an increase in the number of cargo freighters on order, as well as those waiting to convert from passenger to freighter. In addition to economic headwinds, consumers who have stopped purchasing goods for travel (e.g., e-commerce) have reduced cargo demand globally. This results in unutilized cargo capacity.
This unutilized capacity would naturally lead to reduced rates. Furthermore, on a cost basis, air cargo is at a disadvantage compared to sea transportation due to the higher cost of air transportation. However, due to the unmatched speed and reliability of air cargo, it continues to carry 35 per cent of the cargo by value.
The year 2022 sees major ocean carriers—MSC, Maersk and CMA-CGM—acquiring or installing air fleets to expand their global network operations. Such multimodal fleets and the new business models they offer will blur the line between sea and air rates for customers.
Where do you see African air cargo going in the next two years or what to avoid?
Optimism surrounds African air cargo over the next two years, despite global economic uncertainty. Globally, air cargo is being appreciated for its vital nature and role in the wider supply chain. African governments and the African air cargo industry should take advantage of the opportunities offered by SAATM and the AfCFTA. Working in collaboration with multilateral institutions such as the African Union (AU), ICAO, the World Bank Group and others, African states and Africa's air cargo industry can together ensure closer alignment between these two instruments—transport and trade—so that States can maximize the effective implementation of both. In the next two years, stakeholders need to lay a strong foundation of policies that will facilitate an improved business environment for SMEs, e-commerce, investments and wider economic growth across the region.