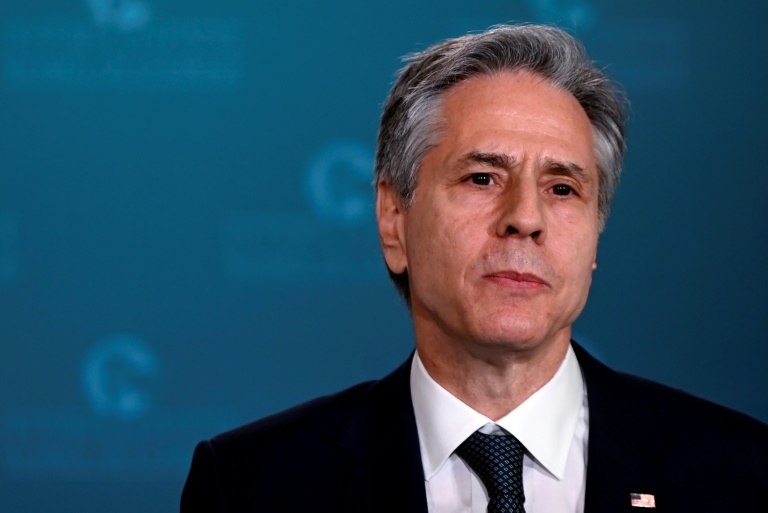 Blinken In Ethiopia To Push Peace Accord As US Returns From Cold
US Secretary of State Antony Blinken arrived in Ethiopia late Tuesday to support the peace process and renew ties with the longtime ally after two years of brutal civil war.
Blinken's visit to Africa's second most populous country comes as part of a push by the administration of President Joe Biden to increase engagement with Africa, where China and Russia are growing influence.
It is the highest-ranking US visit to the country since war broke out in late 2020 between Ethiopia's government and Tigran rebels, which strained US ties with Addis Ababa as Washington accused it of crimes against humanity.
Blinken is expected to meet in Addis Ababa on Wednesday with Prime Minister Abiy Ahmed – a Nobel Peace Prize laureate once seen as the vanguard of a new generation of forward-looking African leaders but who may soon turn to Washington. Near became untouchable. Warning.
The violence erupted when the Tigray People's Liberation Front (TPLF), which once dominated Ethiopian politics, attacked military installations, a major offensive by Abiy's government with support from the country's then rival Eritrea.
The TPLF briefly came close to marching on the capital, but were beaten off by pro-Abiy forces, agreeing to disarmament under a 2 November accord negotiated in the South African capital Pretoria by the African Union with US participation.
Molly Fee, the top US diplomat for Africa, said the purpose of Blinken's visit would be to "help cement that peace", but cautioned that US-Ethiopian relations were not ready to be "back to normal".
She said Ethiopia needed to take steps "to help break the cycle of ethno-political violence" if it wanted to get US relations back on a "forward trajectory".
"The struggle that Ethiopia just went through was earth-shaking," he told reporters before his departure.
"It involved horrific atrocities by all sides and was extremely disruptive to the country's stability and its economy, which is also experiencing historic drought conditions."
During the war the United States suspended Ethiopia's participation in an agreement that offered duty-free access to most of its exports, an issue raised by Abiy's government.
Abiy has promised to restore basic services in Tigray, which have seen severe shortages during the war, although it is impossible to assess the situation on the ground due to restrictions on media access.
Sarah Yager, Washington director at Human Rights Watch, said Blinken's visit was "an important opportunity to put the warring parties on notice that the United States will press all sides to hold them accountable for their crimes."
"Without justice, a cycle of violence and impunity will undermine Ethiopians' efforts to promote human rights," he said in a statement on Tuesday.
Even after the Tigray ceasefire, violence has flared up elsewhere in the diverse nation and the government has faced fresh international condemnation for restricting internet freedoms in the wake of a dispute within the powerful Orthodox Church.
The United States has estimated that the two-year conflict has claimed 500,000 lives – more than the death toll in Russia's invasion of Ukraine that attracted global attention.
Russia has gone on a diplomatic offensive in Africa, including Ethiopia, since the war, hoping the continent will remain neutral rather than drawn into Western sanctions.
Russia's efforts follow years of inroads into Africa by China, which has similarly offered ties with Africa that are free of open transactions and Western pressure on human rights.
Shortly after Blinken's trip – her third in sub-Saharan Africa – Vice President Kamala Harris will travel to Ghana, Tanzania and Zambia, three countries considered committed to making progress on democracy.