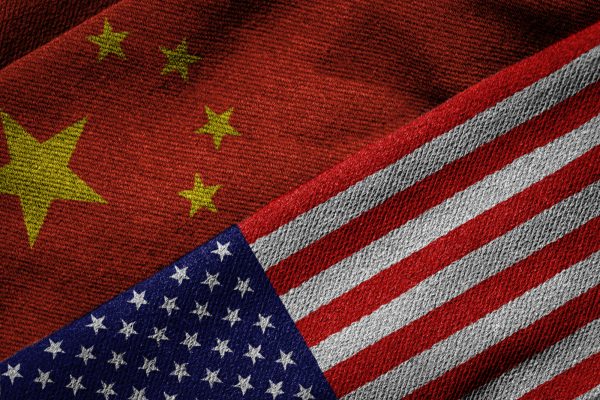 China, US Break Diplomatic Deadlock
US National Security Advisor Jake Sullivan and China's top diplomat, Wang Yi, met on May 10 and 11 in Vienna, Austria, both sides confirmed on Thursday. (Wang, previously China's long-time foreign minister, is now the director of the Chinese Communist Party's Foreign Affairs Office, a higher-ranking position.)
The United States described the talks as "candid, substantive, and constructive," while China said they were "candid, in-depth, substantive, and constructive."
It was the highest-level exchange between China and the United States since a testy bilateral meeting between Wang and US Secretary of State Antony Blinken. on the sidelines of the Munich Security Conference on February 18. That conversation was dominated by then-recent accusations of a Chinese surveillance balloon transiting the continental United States.
The White House readout of the Sullivan-Wang meeting included a list of topics discussed, from "key issues in the US-China bilateral relationship" to "Russia's war against Ukraine, and cross-strait issues, among other topics."
Interestingly, the initial readout from China, as published by the state news agency Xinhua, did not mention any discussion on global or regional issues, only saying that the meetings had discussed "bilateral ties."
More than that what was discussed, however, the mere fact that the talks occurred at all was noteworthy. According to the White House, "This meeting was part of ongoing efforts to maintain open lines of communication and responsibly manage competition," a key goal of the first (and so far only) in-person meeting between Presidents Joe Biden and Xi Jinping last year. November. But "lines of communication" have been mostly dormant for the past three months – until a flurry of diplomacy in the last week.
The in-person meeting between Sullivan and Wang continues that momentum, with reported plans for Biden and Xi to speak in the near future.
China-US diplomatic exchanges had been largely frozen since Blinken canceled a planned trip to Beijing in February, in response to a Chinese balloon discovered transiting over the United States. Washington insisted that the balloon was conducting surveillance of sensitive military sites. Beijing claimed it was a scientific balloon conducting meteorological research but refused to release information on the type of research being conducted or the agency responsible for the balloon.
The United States military eventually shot the balloon down over the Atlantic Ocean and collected the debris for analysis. China responded vehemently, accusing the United States of using force on a "civilian airship," which it called an "unacceptable and irresponsible action."
After that, formal diplomatic exchanges largely ceased, aside from the meeting between Blinken and Wang in the immediate aftermath of the crisis.
Recently, however, there have been signs of a thaw. John Kerry, the United States' special presidential envoy for climate change, said on May 3 that he had been invited to China, although there hasn't been any official confirmation or dates announced.
Then US Ambassador to China Nicholas Burns held talks with Chinese Foreign Minister Qin Gang in Beijing on May 9. In that meeting, Qin blamed a "series of erroneous words and deeds by the US" for having "undermined the hard-won positive momentum of Sino-US relations." Qin said there was a need to stabilize "icy" ties and "avoid a downward spiral and unanticipated events." But he largely laid the onus on Washington to do that, saying the United States should "correct its understanding of China and return to rationality."
When asked if the United States saw "anything for it to correct" in its approach to China, a State Department spokesperson replied, "There absolutely isn't." He later expanded on that, saying, "The United States has acted responsibly. We have continued to engage with PRC [People's Republic of China] officials and have kept lines of communications open.
Those efforts have not been without cost, however. According to ReutersWashington has taken conscious steps to avoid raising China's ire and pave the way for increased communications. Such measures include delaying the rollout of new US sanctions on Chinese firms and avoiding the public release of information from the FBI's analysis of the surveillance balloon.
As Reuters' Michael Martina wrote: "One Chinese official confirmed to Reuters that a renewed Blinken visit would be more likely if the US accommodated Beijing's wish to shelve the issue, adding that China had conveyed it did not want the FBI to release details of its investigation into the downed balloon.
The United States has apparently decided to do just that, judging by the conspicuous silence about the balloon since the days immediately after it was shot down. And it appears the return to formal talks is its reward from Beijing.
In addition to the exchanges that have already occurred, China's commerce minister, Wang Wentao, will reportedly come to the United States for an Asia-Pacific Economic Cooperation (APEC) meeting later this month, He is expected to hold bilateral talks with US Trade Representative Katherine Tai.
The United States has a laundry list of Cabinet secretaries hoping to visit China, including not only Blinken but Treasury Secretary Janet Yellen and Commerce Secretary Gina Raimondo. So far, there have been no announcements.
But there are limits to the uptick in China-US engagement, especially on the military side.
US Defense Secretary Lloyd Austin has been attempting to arrange a sideline meeting with China's Defense Minister Li Shangfu on the sidelines of the Shangri-La Dialogue in Singapore in June. China has refused to agree to such a meeting due to existing US sanctions on Li. Austin previously expressed frustrations that emergency hotlines between the two militaries went unanswered during the balloon crisis.