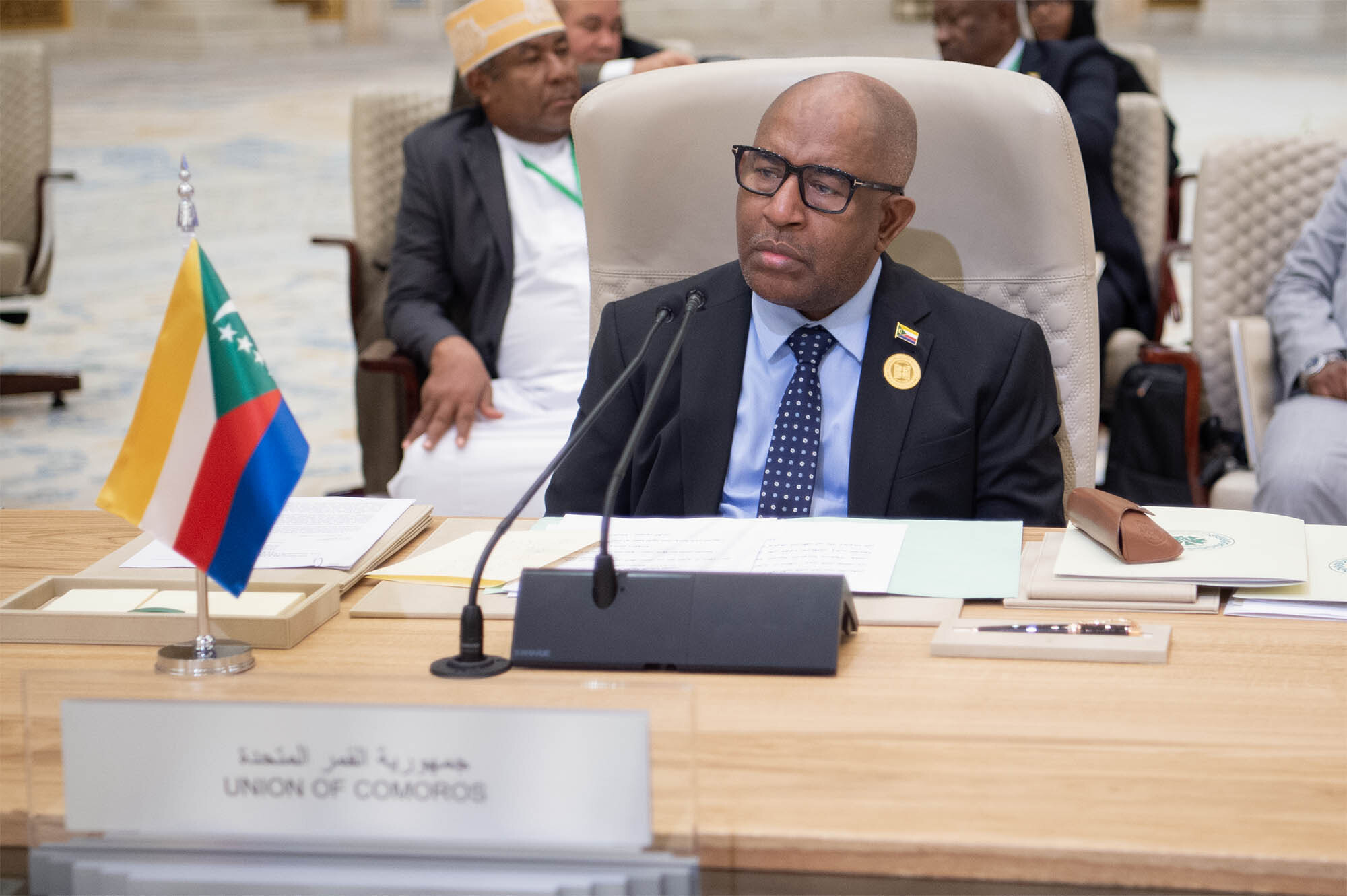 Comoros chairing African Union a chance to address trade issues
Belated congratulations to Azali Assoumani of the Union of Comoros on assuming the chair of the African Union for 2023.
The chair is held on a rotational basis for one year by the head of state or government. The Ceremonial Chair is anchored by a reporter constituting a bureau of the Assembly of Vice Presidents of various regions and heads of state. This year, Mokwesi Masisi of Botswana and Evariste Ndishimiye of Burundi are serving as the second and third vice-chairs of the new bureau.
The third vice-president, Burundi, is relatively small in terms of GDP with a mere $2.78 billion in 2021 and a relatively small population of 12.5 million people. On the other hand, Botswana has a relatively smaller population of 2.588 million people and recorded a GDP of $17.6 billion in the same year.
The first vice president post from the northern region is yet to be announced. Perhaps giving up Western Sahara would strengthen the African Union's position on the political status of the Sahrawi Arab Democratic Republic (aka Western Sahara) as a sovereign nation. I can only assume that willpower will be required to reinforce the important decisions made by the AU regarding the matter.
Comoros and Western Sahara have relatively similar dilemmas of partial possession of their territories. For example, the Union of Comoros is an island colonized by France. And the unconstitutional change of government plaguing Comoros was linked to French mercenaries.
Comoros consists of four separate islands – Mayotte, which is under French administration, Ngazidza (Grande Comore), Mwali (Moheli) and Njawani (Anjouran). The last three islands constitute a sovereign country. In addition to being the first island to assume leadership of the AU, it is the smallest country to hold the presidency of the organization. The country is made up of a population of 821 625 people and its GDP in 2021 was $1.296 billion. According to world BankA quarter of the population lives below the poverty line, and the archipelago is vulnerable to economic shocks, climate change and natural disasters.
Comoros will hold the AU Chair under the theme of the year of the AFCFTA: Acceleration of African Continental Free Trade Area Implementation. This is significant because intra-Africa trade is "disappointingly low" with14.4% of total African exportsThe Regional Economic Community formed to facilitate economic integration among African economies is still not reporting a satisfactory level of economic integration. For example, in 2021 total intra-regional trade in the East African Community was a dismal 4.76%, the Economic Community of Central African States was 5.9%, the Economic Community of West African States was 10.18%, the Arab Maghreb Union was 5.44% and 32.12% was for imports. with the Southern African Development Community having relatively the highest trade activities but statistics It falls short when it comes to the common market for Eastern and Southern Africa. Intra-Africa trade continues to grow due to infrastructure limitations connecting the continent.
Comoros' occupation of the chair should be a moment of deep reflection and strategy for us on how to address Africa's intra-trade deficit and the various issues shaping Africa's export imbalances. For example, the total value of Comoros' exports in 2020 was $20 million, while the total value of its imports was $268 million, corresponding to an imbalance.
Furthermore, the top five import partners of Comoros are France (26.6%), India (22.84%), Germany (12.43%), Netherlands (8.46%) and Madagascar (7.96%). And the top five exporters are UAE (18.95%), France (15.74%), Pakistan (13.23%), China (6.88%) and Turkey (5.33%).
these figures Reflects a common crisis on the continent involving trade agreements that are not geared to enhance intra-continental trade and economic development interests. Many African countries are embroiled in trade partnerships that are not suited to the particular needs of African economies, for example infant industries forced to compete with global enterprises. Interactions between disparate partners are also of concern. It is not difficult to imagine the nature of the 60+ years of trade partnership between the European Union and a small country like Comoros.
In 2022, Comoros and the EU signed a bilateral agreement Which offers low tariffs and liberalization on joining the WTO. Although the EU grants Comoros full duty-free and quota-free access to the European market, a significant trade imbalance remains and, under the new bilateral agreement, Comoros has agreed to remove trade barriers to the EU by 2024. Went. Furthermore, this renewed partnership raises questions about the AfCFTA and the implications of such agreements on Africa's infrastructure status to enable effective facilitation of trade.
The United Nations Conference on Trade and Development (Unctad) estimates that the AfCFTA could increase intra-African trade by 33% and reduce the continent's trade deficit by 51%. One of the challenges is that Africa's economic growth is expected to weaken to 0.3% in 2022 from 4.1% due to declining exports and reduced investment. The effects of the COVID pandemic continue to present an economic crunch for Africa, along with reduced demand, global inflation, rising borrowing costs and the effects of climate change.
according to UNCTADThe continent has an untapped export potential of $21.9 billion, equivalent to 43% of intra-African exports, and with partial tariff liberalization under the AfCFTA, an additional $9.2 billion of export potential could be freed up. The FCFTA The Secretariat has developed tools aimed at facilitating the implementation of the AfCFTA, such as a trade matchmaking initiative, a pan-African instant payment system under diversified national currencies, and an adjustment fund to assist in participation in the new African business environment.
But many African countries still have multiple tariffs, for example Niger, Zimbabwe, Togo, Malawi, Burkina Faso, Sierra Leone, Nigeria and the Gambia have 10 tariffs each. overall, Sub-Saharan Africa It contains 294 tariffs, which have an impact on intra-African trade. A country like Comoros, which has duty-free access to the European market, may not readily opt for the Pan-African Trade Partnership when its goods are taxed. Furthermore, Comoros, as a small country in both GDP and industries, can help address concerns regarding alternatives for smaller African economies that receive significant revenue from tariffs.
The year of the AfCFTA provides an interesting opportunity to see what will happen in view of renewed partnership agreements with other regional blocs such as the European Union. Perhaps with new agreements, opportunities to break away from economic partnerships that impede Africa's economic integration and attainment of economic independence, especially given the era of special preferential treatment for Africa with the death of the Doha Development Agenda and the Cotonou Agreement Can be seen happening. Expires in June this year. Does the newly signed agreement reflect the changing regional environment under AfCFTA? To what extent does the new Economic Partnership Agreement affect Africa's aspirations of economic integration?
Dikeledi Mokoena holds a PhD in Political Science. He is a lecturer, researcher, facilitator and a public speaker.
The views expressed are those of the author and do not necessarily reflect the official policy or position mail and guardian,