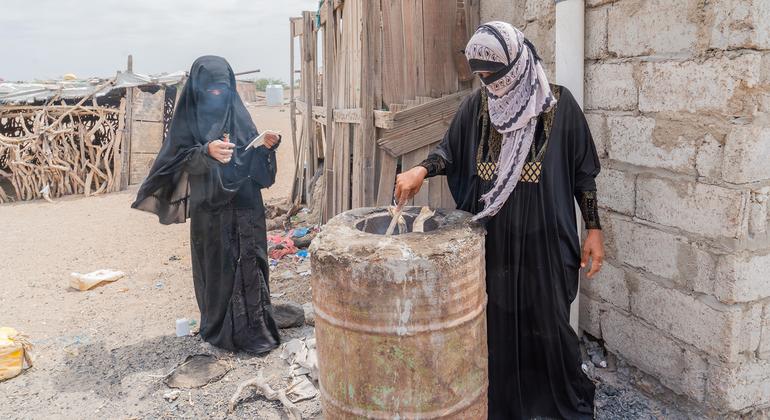 Despite 'slightly' improved food security in Yemen, hunger stalks millions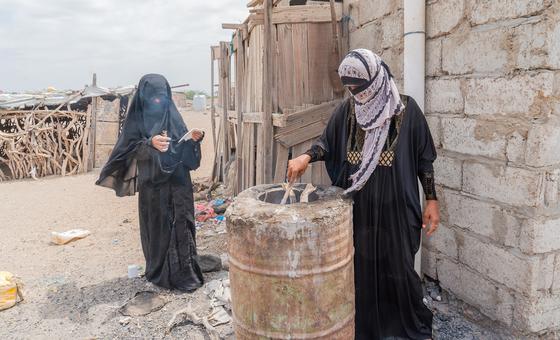 "The United Nations and its partners made strides in rolling back the worst food insecurity last year, but these gains remain fragile, and 17 million people are still food insecure in Yemen," said David Gressly, the UN Resident and Humanitarian Coordinator for the country.
Compared to the same period in 2022, the levels of acutely malnourished people rose in 2023, indicating a need for more funding to stave off extreme hunger, according to the latest findings of a new report by three UN agencies that are closely monitoring the situation, following eight years of intense warfare.
Drivers of hunger
Yemen remains one of the most food insecure countries globally, mainly driven by the impact of conflict and economic decline, according to the report from the UN food agency, FAO, the World Food Programme (WFP), and the UN Children's Fund (UNICEF).
The integrated phase classification (IPC) analysis provides an outlook for the period between now until the end of this year, indicating the need for more programme investments, as the modest improvements may be eroded, the agencies said.
Their report showed that the people of Yemen continue to require attention, with hunger stalking millions. The agencies cautioned that the situation could worsen if nothing is done to address the key drivers of food insecurity.
The new report showed that between January and May 2023, about 3.2 million people experienced high levels of acute food insecurity in government-controlled areas, representing a 23 per cent reduction from the period between October and December 2022.
During the June to December 2023 period, the report estimated that the number of people likely to experience high levels of acute food insecurity could increase to 3.9 million, out of which 2.8 million people are projected to reach crisis levels of hunger.
Life-saving interventions
FAO Yemen representative Hussein Gadain, said the agency is focused, through various interventions, on improving household food security and income by strengthening agricultural production practices, increasing labour opportunities, and diversifying livelihoods in a sustainable way that fosters peaceful coexistence.
There are women, men, and children behind these IPC statistics, whose lives straddle the fine line between hope and utter devastation. –  Richard Ragan, WFP Country Director
We are working directly with farmers on the ground to enable them to maintain their livelihoods," he said. "We make sure that smallholder farmers in Yemen will withstand any shocks which impact food security."
UNICEF and partners reached around 420,000 children suffering from severe and acute malnutrition with life-saving interventions in 2022, said the agency's Yemen representative, Peter Hawkins.
"This is the highest ever reached in Yemen, thanks to the scale-up of nutrition services," he said, adding that despite this, malnutrition levels remain critical in many areas of the southern governorates.
"A multisectoral approach to address all forms of malnutrition is essential and together with partners UNICEF is strengthening the provision of primary health care, including early detection and treatment of severe acute malnutrition", he said.
Averting famine
The UN food agency's assistance is critical for getting people to firmer ground, for averting crisis and famine, said WFP Country Director, Richard Ragan. Yemen's food insecurity situation remains fragile, and the hard-won gains of the past 12 months will be lost without continued and urgent support, he said.
"There are women, men, and children behind these IPC statistics, whose lives straddle the fine line between hope and utter devastation," he said, urging donors to renew their commitment to supporting the most vulnerable Yemenis. "We simply cannot take our foot off the gas now."
Learn more about what the UN is doing to help the people of Yemen here.