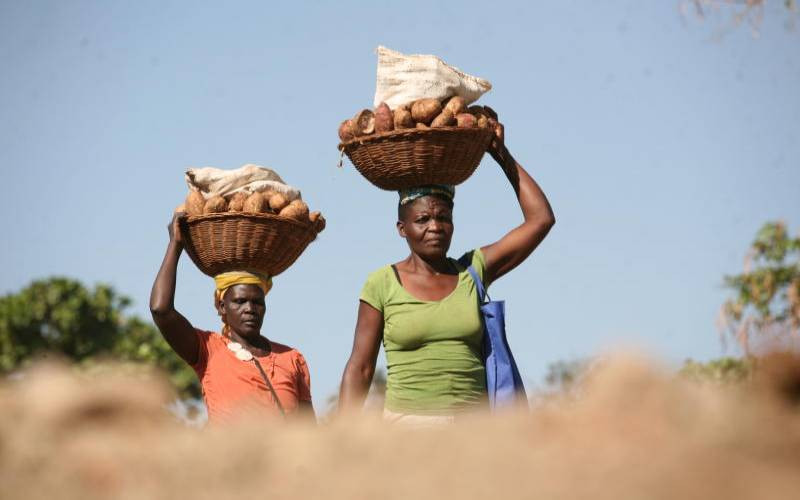 Don't forget youth voices in cross border trade pact, AU summit urged – FarmKenya Initiative
Gender experts have urged African leaders to include the voices of youth and women while discussing a major trade agreement – the African Continental Free Trade Area (AfCFTA) – at an ongoing business summit in Addis Ababa, Ethiopia.
The AfCFTA agreement will create the world's largest free trade area connecting 1.3 billion people from 55 countries on the African continent.
The experts spoke at a side event dubbed The 39th The Gender is My Agenda (GIMAC) Youth Summit which comes on the sidelines of the African Union Summit of Heads of Government and State, which is discussing the trade deal.
GIMAC focuses on women and youth in all their diversity in trade discussions, noting that their voices are rarely included in continental free trade conversations.
"As women in business, our focus should not only be on cross border trade but also on the macro level system. We need to involve central banks, customs associations and the Office of Registration, among other partner stakeholders. The AfCFTA should not only be viewed in an economic dimension, but social, political and environmental aspects also matter," said Memory Kachambawa, executive director of the African Women's Development and Communications Network.
Madame Bineta Diop, Special Envoy of the African Union Commission on Women, Peace and Security, however, called on African leaders to first guarantee peace within and between countries. He said the youth would like to take advantage of the free trade zone agreement, but that would not happen without peace and security.
"Youth are the leaders of today and can transform Africa when included in trade discussions. AfCFTA will mean nothing to women, girls and youth and will not be beneficial to African people without peace and stability for trade, " He said.
"The success of the AFCFTA will depend on the inclusion of youth as they make up more than 60 percent of the continent's population," said Chido Cleo Mpemba, the African Union's youth envoy.
He said that youth are not passive recipients but they are also agents of change and important actors in business discussions.
Jill Anami of the African Women's Development and Communications Network (FEMNET) said: "We must strive to support gender-inclusive economic development by strengthening women's mobility across the African continent."
On her part, GIMAC Young Women's Network Chairperson Karen Ondwasi said that meaningfully engaging youth in the AfCFTA includes the skills, resources and opportunity to participate in trade across borders.
Sam Norgah, Plan International urged the youth to use their skills and expertise to engage on continental agreements. He challenged the youth to review and respond to the continental settlement at any given opportunity.
"Harness the internet and turn social media into a tool to create and seize opportunities," he said.
His thoughts come at a time when African youth are facing many challenges; including but not limited to unemployment.
Gender experts are of the view that while the AfCFTA proposes free access to goods, commodities and services among all 55 African Union nations, the extent to which this will affect youth needs to be reviewed.
Fatima Kelleher, an independent women's rights, social justice professional, emphasizes that, "The question of which goods and services will be fully liberalised, phased out or restricted by each country is a key factor within the negotiations. Agriculture in particular, presents a challenge for women across the continent as competition is open between nations on many of the same crops.
Kelleher said that in Nigeria for example, rice, groundnut and palm fruit are all major crops that women process and trade as finished or semi-finished products.
Competition from a strong producer country in these products would have a detrimental effect on women's livelihoods and may need to be declared sensitive based on gender considerations.
Similarly, competition that affects the major subsistence crops cultivated by women – from bananas and tubers in Uganda to beans and other pulses in Tanzania – can also have gender effects, given that women are less likely to consume any surplus. They supplement their income either by selling at the farm gate or in the local market.
Gender activists would particularly call on the African Union to pay special attention to Article 6 of the treaty which commits member states to "ensure the active promotion and protection of all human rights for women and girls".
Want to get the latest farming tips and videos?
join us
Share this article on social
,