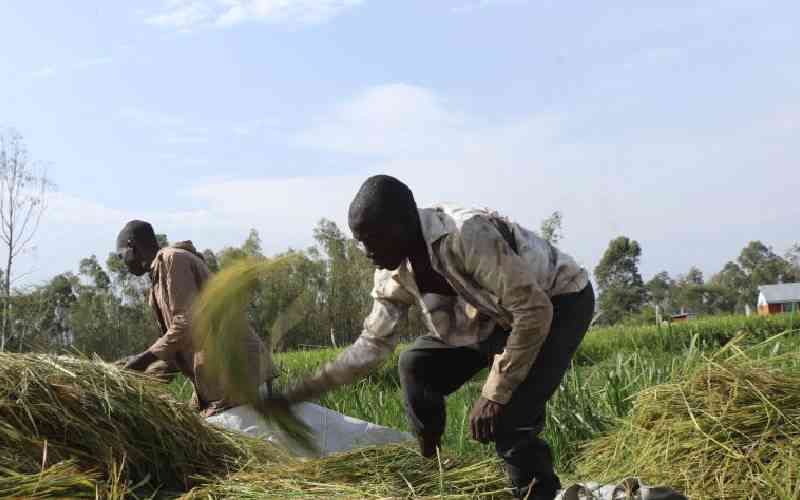 Forum calls for collaboration to up food safety
Kenya has long been a source of premium agricultural commodities for global markets.
This has created employment opportunities for our people and the country has also earned foreign exchange.
However, quality issues of agricultural commodities have contributed to the rejection of some products in the global market.
Hence, there is a need to shift stakeholders in this sector to produce items that comply with global safety standards.
In this regard, food platform Rutuba in partnership with Global GAP (Good Agriculture Practices) hosted a three-day Global GAP Tourstop 2023, themed: 'Strengthening compliance and expanding markets for Kenya's agricultural produce'.
The event brought together stakeholders in the agriculture sectors such as producers, agri-input suppliers, certification bodies, registered trainers, regulators, local and international retailers, policy makers, lending institutions and development partners.
Speaking at the event, Apollo Owuor, Technical Director of Sustainable Farming Africa and Board Member of the Agriculture Sector Network, said now is the time to turn the myriad challenges facing Kenyan farmers into opportunities.
The unpredictable climate combined with the ever-increasing cost of doing business is making us less competitive in the global agriculture market sector, he added.
"There is an urgent need to streamline our food production systems to align them with sanitary and phytosanitary standards, guidelines for the production of safe food," he added.
"This is where GLOBAL GAP helps to examine where we came from, where we are and where we need to go."
Stay informed. Subscribe to our newsletter
Therefore, concerted efforts from the national government, development partners and county government in the agriculture sector are needed to move in the right direction.
According to Christian Möller, Global President of GAP, it is time to enhance the holistic approach of agricultural assurance which includes voluntary standards, certification and benchmarking.
"Farming is a noble profession and farmers need to be well educated in food security, environmental sustainability and cultivation of livestock and aquaculture, flowers and jewellery, as well as fruits and vegetables," said Dr Moller.
He said this is an era of collaboration for the common good of like-minded people in public-private partnership.
Also, traceability needs to be the cog in the systems. This will take Africa one step closer to creating consumer confidence and feeding the world.
Michael Michener, deputy assistant administrator for the USAID Bureau for Resilience and Food Security, said farmers should be supported to earn more from their enterprises.
He also noted that, during the African Leaders' Summit last December, US President Joe Biden committed $55 billion to advance shared African and American priorities in the framework of the African Union Agenda 2063.
The agenda seeks to triple intra-African trade, especially in agricultural value-added products, and this can be made possible by meeting food security standards. According to Livestock Principal Secretary Harry Kimutai, adoption of global food safety standards is the key that will open up new markets for Kenyan produce apart from the already existing European market.
"There are opportunities for our produce in North America, Asia and the Middle East. To tap into these markets, we must incorporate technology such as smart irrigation in agriculture and appropriate pest control strategies that will optimize the quality and quantity of surplus food for export. Will promote
The PS further added that Kenya is a signatory to the World Trade Organization (WTO) and the Sanitary and Phytosanitary (SPS) Protocol, which aims to ensure that food is safe and that trade is not hindered. He said that work is going on on the Food and Feed Coordination Bill. Previous food security laws put more emphasis on food exports than domestic ones, but the draft law seeks to ensure that domestic food is also taken care of and the roles of county governments and other competent authorities are well defined.
"If implemented, the Bill will ensure consumers have access to safe food and international trade will not be hindered.
"Kenya is on the right track in ensuring food security, but continuous improvements are needed especially on streamlining the informal sector which has been a major challenge," PS said.
,