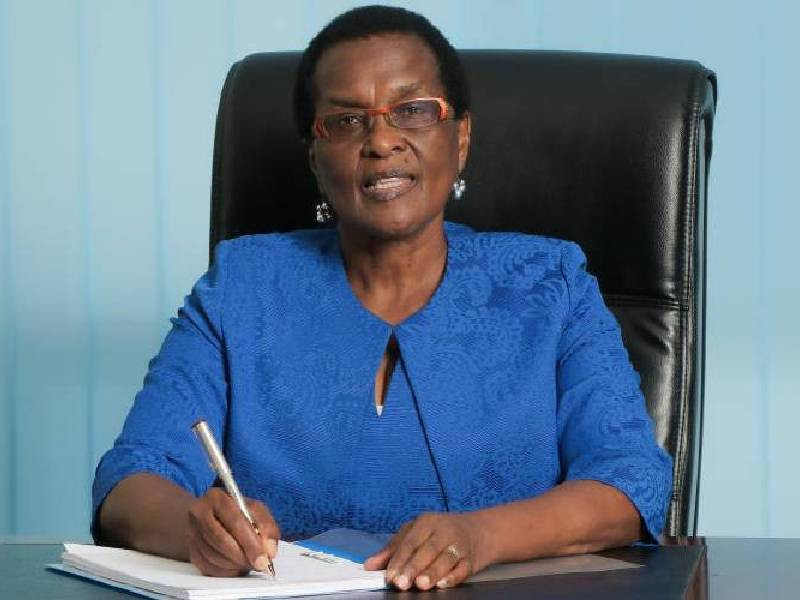 Karigithu sails to final shortlist in maritime top post selections
Dr Nancy Karigithu from Kenya has made it to the final list of seven candidates eyeing the post of Secretary-General of the International Maritime Organization (IMO).
Former Principal Secretary (PS), Department of State for Shipping and Maritime Affairs will compete with six contestants; Moin Uddin Ahmed (Bangladesh), Sut Harry Aca (Turkey), Arsenio Antonio Dominguez Velasco (Panama), Dr. Cleopatra Doumbia-Henry (Dominica), Minna Kivimäki (Finland) and Zhang Jiaoji of China.
The winner will replace the outgoing IMO Secretary-General, Kitak Lim from the Republic of Korea, whose term ends on December 31, 2023. Yesterday, the IMO said in a release that nominations for the new IMO Secretary-General were successfully received by the deadline.
Meanwhile, Steve Owaki, general secretary of the Seamen's Union of Kenya (SUK), urged for more home-based Dr. Karigithu's support to achieve the prestigious position.
Owaki said in Mombasa, "His victory will be a victory for Kenya and the rest of the African continent. It is time for Africa to lead and we have given the world Dr Karigithu."
The IMO Council, at its 128th session in December 2022, approved the procedures for conducting the election of the Secretary-General at the July 2023 session of the Council (C129).
The election will take place at IMO Headquarters in London on 18 July and subsequently submitted to the Council's decision for approval of the appointment at the 33rd session of the IMO Assembly in late 2023 before the Secretary-General is elected to take office on 1 January 2024 Will go ,
Dr Karigithu is a renowned Maritime specialist who has honed his skills as a short-term legal specialist for the EU Critical Maritime Routes Project.
He holds a Bachelor's degree in Law from the University of Nairobi and a Master's degree in International Maritime Law from the IMO International Maritime Law Institute, Malta.
Karigithu was the Director General of the Kenya Maritime Authority, where she served for nine years, and currently sits on the Board of Governors of the World Maritime University, located in Malmö, Sweden.
He has over 30 years of work experience, of which 26 are in the maritime industry. Prior to this, she worked as a State Counsel in the Attorney General's Office and as a Senior Legal Officer at the Kenya Ports Authority, where she rose to the rank of Acting Assistant Corporation Secretary.
He was honored by the World Maritime University on November 3, 2019, for his distinguished service to the maritime sector.
His candidacy is supported by President William Ruto and retired President Uhuru Kenyatta as well as the African Union.
,