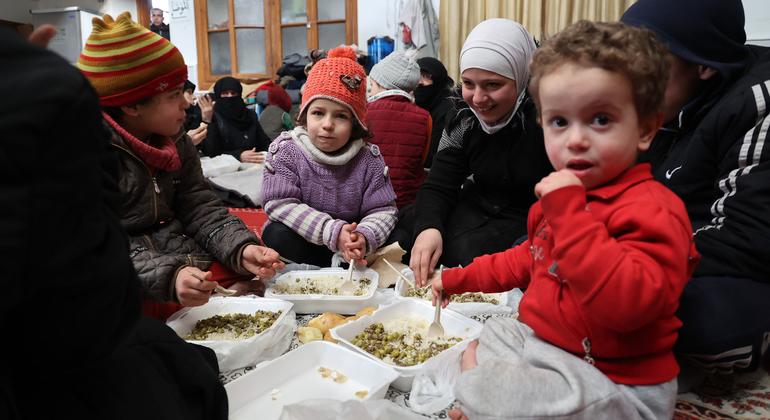 More than half of all Syrians going hungry: WFP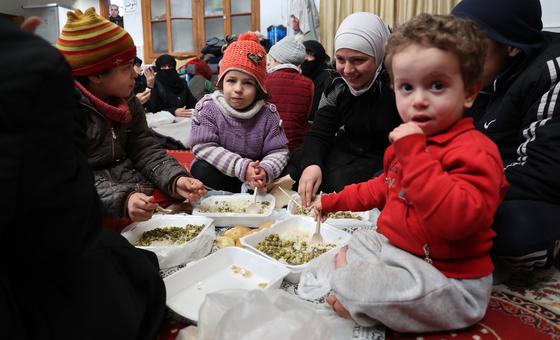 Some 12.1 million Syrians are food insecure, while nearly three million more are at risk of sliding into hunger, the UN agency warned, highlighting the urgent need for increased humanitarian assistance. 
Malnutrition is also on the rise, with stunting rates among children at 28 per cent, according to recent data.  Maternal malnutrition is also reaching levels never seen before. 
Resilient but weary 
"Bombardment, displacement, isolation, drought, economic meltdown, and now earthquakes of staggering proportions. Syrians are remarkably resilient but there's only so much that people can take," said Kenn Crossley, WFP Country Director in Syria. "At what point does the world say enough?" 
WFP said an average monthly wage in Syria currently covers approximately one-quarter of a family's food needs. 
The deadly earthquakes last month, which rocked Syria and neighbouring Türkiye, struck as food prices were already soaring.   
Record food and fuel costs 
They also highlighted the urgent need for increased humanitarian assistance for Syria – not only to support people affected by the catastrophe, but also those already dealing with spiralling food prices, a fuel crisis, and consecutive climate shocks.  
WFP reported that food and fuel are at their highest prices in a decade after years of inflation and currency devaluation.  
Syria used to be self-sufficient in food production but now ranks among the six countries with the highest food insecurity in the world.  Wheat production has declined by 75 per cent due to damaged infrastructure, the high cost of fuel, and drought-like conditions. 
Funding crunch 
Some 5.5 million people across Syria receive food assistance from WFP through a mixture of food distributions, nutrition programmes, school meals, cash assistance, and other support. 
Since the 6 February earthquake impacting the northwest, WFP has reached 1.7 million affected people, including some already benefiting from monthly food assistance. 
The agency warned that it is facing a funding crunch which threatens to curtail assistance at a time of immense needs.   
Millions at risk 
WFP urgently requires at least $450 million to support operations in Syria through the rest of the year. This includes $150 million to support 800,000 people affected by the earthquake for six months.  Without sufficient resources, millions could miss out on food assistance. 
"'The world has now forgotten us. That's what we hear from many Syrians, and it's a stark reminder that we need to do more," said Corinne Fleischer, Regional Director for the Middle East, North Africa and Eastern Europe. 
 WFP is also working on finding long-term solutions to help communities in Syria become less reliant on direct food assistance.  
The agency supports the rehabilitation of irrigation systems, mills, bakeries, and markets, noting that these projects carry greater return on investment compared to traditional food aid.