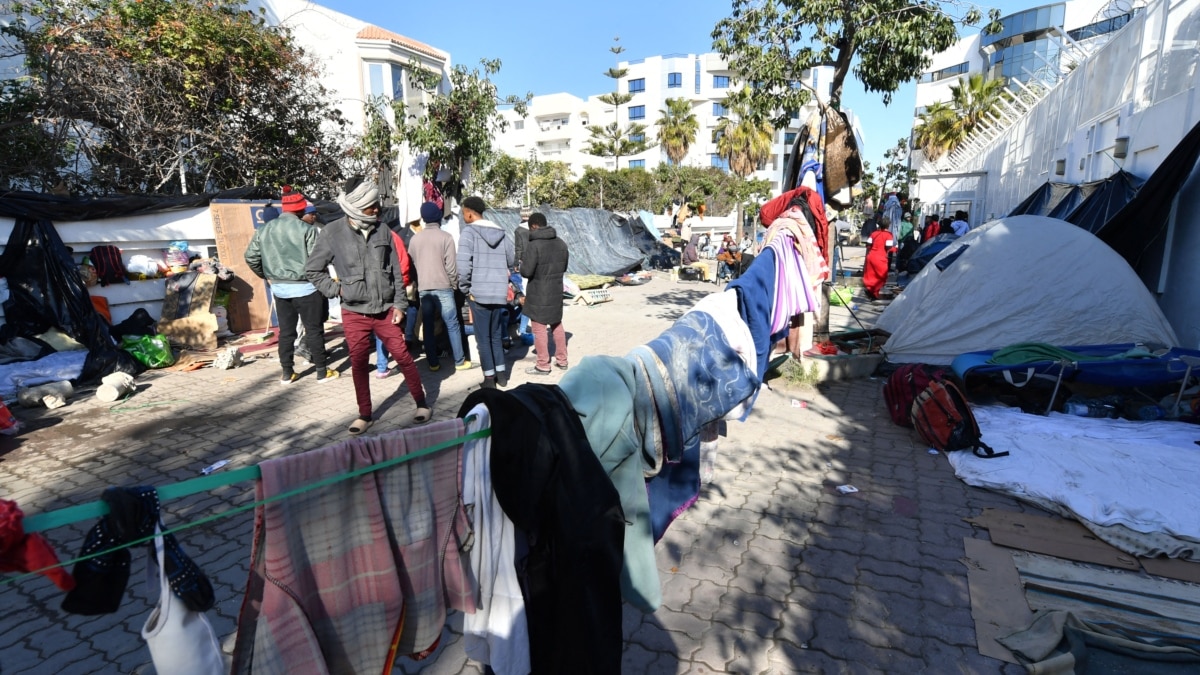 Racist Attacks, Criticism of Tunisia's President Mount After Controversial Remarks
Paris –
Sub-Saharan African migrants are leaving Tunisia amid a surge in racist attacks following controversial comments by the country's President Kais Saied.
Syed and his government denied his comments were racist. His comments on the issue follow on from last week, when he called for urgent measures against what he called "hordes" of sub-Saharan migrants. He urged Tunisian security forces to stop illegal immigration and described the migrant flow as a conspiracy to change the democratic structure of the North African country.
Syed's remarks have drawn an uproar and criticism from the African Union. Hundreds of people protested in Tunis on 25 February.
Speaking to Agence France-Presse on Monday, Tunisian Foreign Minister Nabil Amr said authorities were trying to reassure sub-Saharan Africans. He said there was no question of apologizing as the government had not attacked anyone.
But Africans living in Tunisia say they are facing a rise in racist acts.
Christian Quanggang, from Cameroon, heads AESAT, an African student association in Tunisia. He said fellow students and other African migrants have been targeted through arbitrary arrests, physical attacks and abuse, including through social media. Many want to leave the country.
Sub-Saharan African workers are reportedly losing their jobs and being evicted from rented homes. Black Tunisians, who make up about 10% of the country's population, are also the target of racist attacks.
"What we're seeing right now is really an increase in sub-Saharan violence or violence against students, and really a climate of fear," said Salsabil Chellali, Human Rights Watch's Tunisia office director. "People are scared to leave their homes, scared to go to work."
Chellali said that while racism is not new in Tunisia, the president's statements have fueled things.
It is the latest controversy surrounding Syed, who usurped far-reaching powers in 2021 by dissolving the country's democratically elected parliament. A new parliament with far fewer powers is set to take office later this month in a country that was once an Arab Spring champion. Only 11% of eligible voters cast their votes in the legislative elections.
Tunisian authorities also detained or sidelined a host of critics, including journalists, opposition politicians and civil society activists.
Human Rights Watch has also called on Sayed to end the crackdown on judicial independence and to reinstate dozens of magistrates and prosecutors who have been fired or dismissed in recent months for various reasons, including alleged corruption.
"I think it reflects the President's desire to take a tough tone against his opponents today and also his desire to rule alone," Chellaly said.
Both Washington and the European Union have expressed concern about recent developments. Syed had earlier rejected foreign interference.
,