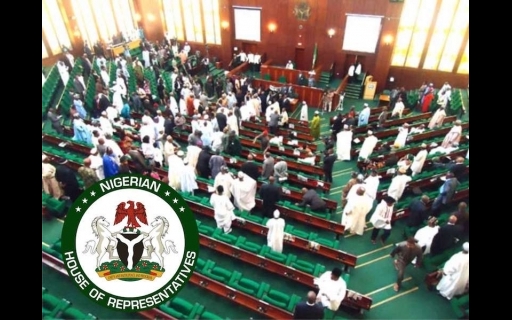 Reps harp on enforcement of PWD Act
House of Representatives, on Monday, unveiled plans for the review of the Disabilities Act, 2018 with a view to provide for stiffer sanctions as part of efforts to protect Persons With Disabilities across the country.
The Chairman, House Committee on Disability, Hon. Bashiru Dawodu (APC-Lagos State) gave the assurance during a media parley to commemorate 2023 Children's Day with the theme: 'For every Child, Every Right', reiterated the House's resolve towards ensuring full implementation of the Disabilities Act, 2018.
While expressing concern over the plight of Children with disabilities, Hon. Dawodu observed that there are still issues of discrimination against PDWs saying that plans are ongoing to re-enact the law for stiffer penalties.
Hon. Dawodu who acknowledged that there is a huge lacuna in the PWD Act, averred that amendments alone will not address all the challenges.
In the bid to address the concerns, he disclosed that there is urgent need to amend the Child's Rights Act in order to include the concerns raised by the PWDs community.
"I want to announce to you that the process to re-enact the PWD Act is already is already ongoing in the house.
"The input of stakeholders will be collated at the public hearing; the committee will ensure full enforcement of PWD Act, the law of the land must be implemented.
"We will ensure that any employment made in this country, 5 percent must be reserved for Persons With Disabilities," he said.
He explained that the Speaker, Hon. Tajudeen Abbas has also approved the use of sign language in the Chamber for effective communications with the PWDs community.
Speaking earlier, the Persons With Disability (PWD) Community in Abuja, Ms. Constance Onyemeachi urged the National Assembly to amend relevant laws to protect children with disabilities in the country.
Ms. Onyemeachi who doubles as Executive Director, Women and Girls with Albinism Network, said that children with albinism are first targets for rape and child trafficking.
She said this is because of the myths and superstition surrounding albinism as a genetic condition, saying that there are some places in Abuja she cannot enter because of her skin condition.
"There is child with albinism I met in an orphanage in Kuje Area Council whose parents are still alive but the community wanted to kill the child and the parents had to send her to the orphanage.
"She cannot go home, not because are parents are dead, she is seen as a taboo and cannot grow up in her community like any other child just because she was born with albinism," she said.
Ms. Onyemeachi said that children with albinism have difficulties going to school as they face a series of challenges in classrooms, seeing the board, and sometimes abuse from teachers and other children.
She therefore recommended special school uniforms and sports wear for children with albinism to enable participate actively in school activities without getting burnt.
She said that children with albinism should be given additional time during exams and sports to compensate for their difficulties in seeing.
Onyemeachi said that there is a need for awareness to educate people on the care of children with disabilities and to stop discrimination.
In his presentation, Mr Itodo Yusuf, a PWD said that law and its implementation is the fulcrum for rights protection.
Yusuf who is a legal practitioner said that he had observed that in all the laws in the country, the right of children with disabilities is not well spelt out.
He said that the African Union Charter on Persons With Disabilities comes with elaborate provisions but the Nigerian Child Right Act, which is a product came with limitations.
"Section 16 of the Child's Rights Act talks about special measures for special children or children with special needs.
"But it comes down to say, whatever provision that will be made for them would be subject to availability of funds.
"That limitation is a big problem for us, we need to visit that provision particularly the sub-section 2, we need to remove that limitation on funding.
"This is Nigeria, there are resources to go round, if other children can be catered for, child with disabilities or special needs should also be catered for," he said.
In his remarks, Mr. Job Napoleon, a disability and Rights Advocate said that there is lacuna between the National Child Act and PWD Act.
He said that there is a need to marry the two laws to make proper provision for children with disabilities.
He said that children with disabilities are excluded from the educational system saying that it is high time the parliament reviews the curriculum to capture special children.
Napoleon said that where the laws are made, there is need for monitoring, evaluation and implementation to drive it down to the grassroots.
He said that issues concerning PWD are most discussed in urban areas, leaving the majority in rural areas out.
He said sometimes palliatives are distributed but many special children do not benefit saying that some of the parents who get the palliatives do not use them for the children.
Some parents of children with disabilities narrated their ordeal in trying to get quality education for their children.
Also speaking, Mrs Juliet Osasumwem-Eboigbe told the committee she has a child with intellectual disability and it is very difficult and expensive to deal with.
She said that her child and other children like her are often neglected in regular schools saying that there are no special schools for them unlike in the case of deaf, blind and lame children.
"In a school we enrolled her, we see teachers calling her names, that why will they enroll this child that is possessed? A parent called to come take my child from there because of name-calling.
"I cried, she is not possessed, that she has a disability does not mean she is possessed; she is being neglected, not just her, other special children too. After three years, she could not write anything, I had to take her out from there.
"Even in church, mosques and hospitals, they are being neglected, I had to fight a doctor in a hospital in Abuja for abusing her.
"Awareness is the key, our teachers should be educated on special children, they have their right to learn and to go to school and to relate with other children.
"Some parents do not allow their children to play with special children because they do not know much about them and they call them all sorts of names," he said.
READ ALSO FROM NIGERIAN TRIBUNE