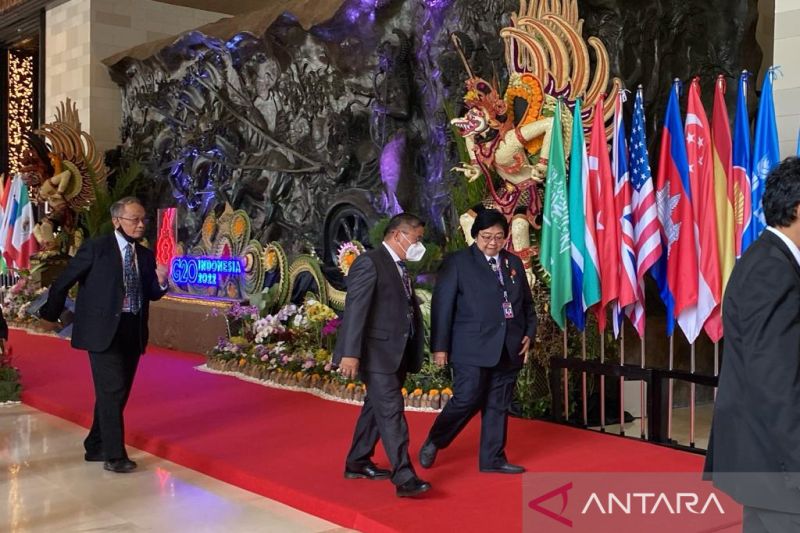 RI pushes to apply multilateralism in handling environmental issues – ANTARA News
JAKARTA (Antara) – Indonesia encouraged the need for implementing a multilateral approach to tackle various global environmental issues during the G20 Joint Environment and Climate Ministers' Meeting (JECMM) in Nusa Dua, Bali on Wednesday.
The G20 is an international forum consisting of 19 countries and the European Union that work together to handle key issues. Indonesia is chairing the group this year.
The Minister of Environment and Forestry City Nurbaya pointed out that various global environmental issues have affected all countries, and they are in a position to solve them independently.
Therefore, it is the responsibility of every country to maintain environmental multilateralism to resolve them, he said while addressing delegations of the G20 member country.
Environmental multilateralism is the only mechanism in which all countries, regardless of size and prosperity, are in the same position and receive equal treatment, he affirmed.
He said that the application of multilateralism in addressing environmental issues would provide a good opportunity to listen to developed and developing countries.
To this end, Indonesia's G20 Presidency, within the G20 JECMM, also invited several other parties such as the Caribbean Community (CARICOM) and the African Union.
The concerns and interests of these parties are also important. Noorabaya said that all countries can contribute to the solution in many ways.
The multilateralism approach in dealing with environmental issues is also the only way to effectively coordinate steps to deal with various global challenges.
He urged the representatives of the G20 member states and other organizations present to foster a sense of mutual respect.
This is because multilateralism can be achieved only when there is a sense of trust between the countries, the minister explained.
Therefore, it becomes the responsibility of all countries to be part of the solution, build bridges instead of walls and advance collective interests rather than their own interests, she said.
Related news: Indonesia to lead Earth-saving action at G20 JECMM
Related news: Ministry to set up mangrove rehabilitation zones for international cooperation
Related news: G20: RI emphasizes on building learning platform for mangrove restoration