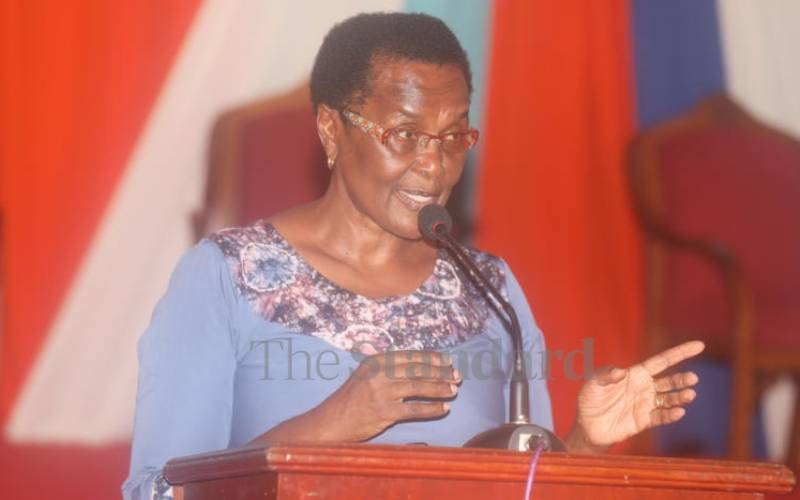 Ruto backs ex-PS Nancy Karigithu for IMO's top seat
President William Ruto intensifies campaign for re-election Ms. Nancy Karigithu As Secretary General of the influential International Maritime Organization (IMO).
Karigithu's bid to replace outgoing IMO Secretary-General Kitak Lim, whose term expires this year, was also backed by the former Jubilee regime and supported by the then President. Uhuru Kenyatta,
The African Union has also supported the candidature of Dr. Karigithu, Ambassador of Kenya and Special Envoy for Shipping and Blue Economy. But Ruto has launched a new campaign to consolidate Karigithu's support on the continent.
On Friday, Cabinet Secretary, Shipping, Marine and Mines Affairs, Salim Maurya The expedition was taken to a meeting of the Intergovernmental Standing Committee on Shipping (ISCOS), a regional maritime body, in Zambia.
The CS sought to reassure the ISCOS members, Tanzania, Uganda, Zambia and the Democratic Republic of the Congo, that Ruto's administration still supported Dr Karigithu's candidacy.
ISCOS is the mandated body to promote, protect and coordinate the shipping and maritime interests of the five countries in the region at large.
"Ambassador Karigithu has been a key figure in the IMO and the African maritime region, championing the Blue Economy agenda not only in Kenya but across Africa," Mawurya said.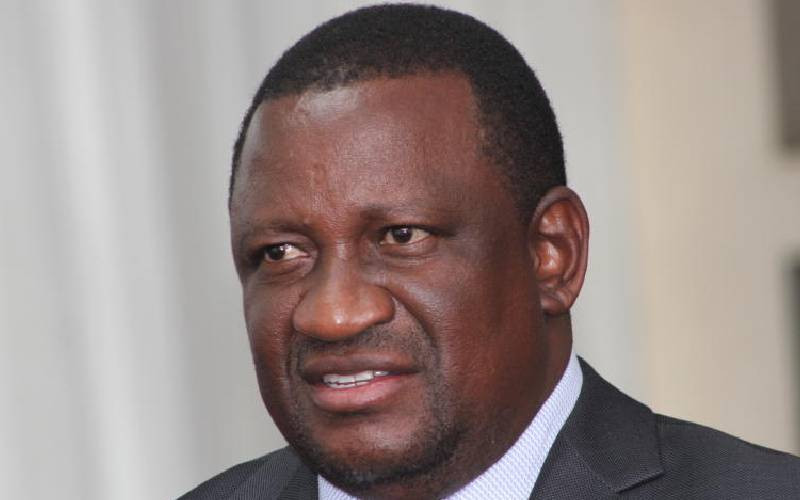 CS Mavurya said that a Kenya victory would certainly be a victory for Africa. Dr Karigithu is the only female and African candidate for the position, which is due to be elected in June this year.
"Kenya would, therefore, humbly wish to request your support to deliver this important seat to strengthen Africa's position in the global maritime and shipping sector," Mwurya said.
He further pointed out that Kenya as a country owes much to the African Union (AU) for its timely support and endorsement of Ambassador Karigithu as Africa's candidate.
Stay informed. Subscribe to our newsletter
Ministers attending the ISCOS meeting include Minister of Works and Transport, Republic of Uganda, General Edward Katumba Wamala and Minister of Transport and Logistics, Republic of Zambia, Frank Museba Tayali.
Among others the Minister of Transport and Communications of the United Republic of Tanzania, Prof. Makame Maya Mbarwa and Minister of Transport, Communications and Inauguration, Democratic Republic of the Congo, Mr. Cherubin Okande Senga and Minister of Trade, Transport and Tourism, Republic of the Congo. Marie Chantal Njimbere of Burundi.
Mwurya said that the states of East, Central and Southern Africa and the Indian Ocean share various aspects in the maritime domain extending from the Indian Ocean as a sea route for their international trade, the eastern coast of the Indian Ocean which enables them to access through the sea adds up. Ports and even service providers such as sea carriers.
"The shipping industry is dynamic and because of these shared features, bodies, services, service providers, aspirations and indeed challenges, there needs to be a framework for collaboration between stakeholders," he said.
He stressed that such a framework would provide opportunities for regular consultations and harmonization of issues in the region.
"As maritime stakeholders, we must therefore work together to mitigate the negative effects of these challenges because if not addressed collectively, they will have a negative impact on the wider industry," said Mawurya.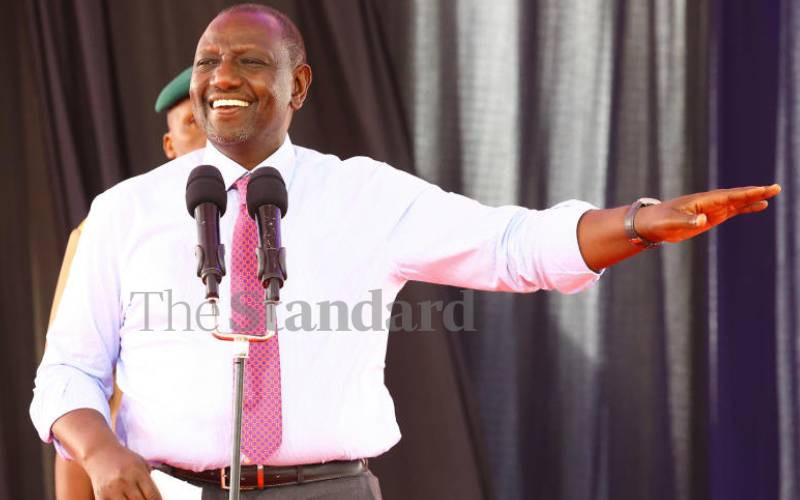 He commended ISCOS for stepping up its role as a regional maritime body and bringing us together for a maritime cause that affects all.
Mavurya pointed out that the formation of ISCOS by states in the region was out of a need for a coordinated approach on procurement and shipping and maritime transport matters.
"It is therefore vital that we support the drive by ISCOS to develop a regional maritime transport policy that will provide a baseline and guide on the achievement of regional objectives for the region," Mawurya said.
Principal Secretary, Department of State for Shipping and Maritime Affairs, Mr Shadrack Mwadime said that Kenya reiterates its full commitment to the objectives of ISCOS and is determined to fully honor our obligations as host country.
"Kenya fully supports the growth and expansion of ISCOS membership and would like to thank the Secretariat for the work done towards meeting this objective, as demonstrated by the Assembly of Ministers held last year in March 2022 in Entebbe The directive was given, which has seen the DRC become part of ISCOS," Mwadime said.
PS Mwadime urges ISCOS to continue programs that address emerging issues and coordinate the mutual interests of member states and maritime stakeholders and jointly identify challenges and opportunities to develop sustainable solutions .
He said that the onus is on the member states to lead a united front through ISCOS for effective implementation of regional initiatives and visions for the Blue Economy agenda.
,