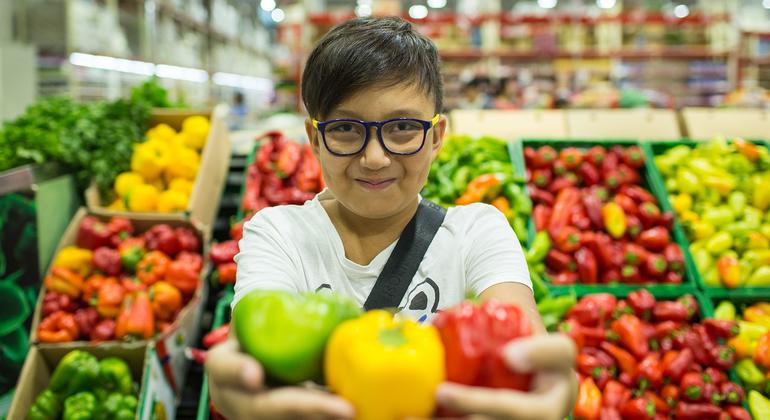 Think local, says new FAO report, pointing towards 'hunger-free and healthy' Europe, Central Asia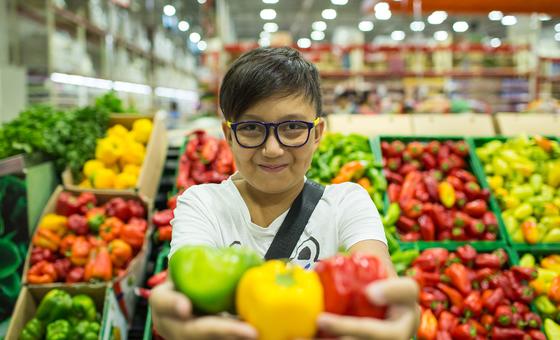 The Regional Overview of Food Security and Nutrition in Europe and Central Asia 2022 report is a joint effort by the Food and Agriculture Organization (FAO); Agricultural Development fund, IFAD; the UN Children's Fund (UNICEF); the UN Development Programme (UNDP); the UN Economic Commission for Europe (UNECE); the World Food Programme (WFP); the World Health Organization (WHO); and the World Meteorological Organization (WMO).
Local lifeline
The publication points to local agriculture as a lifeline for countries, seeking to prevent rising food insecurity and malnutrition.
"We hope that this report provides valuable knowledge and evidence and contributes to identifying options for informed dialogue and concerted action by all partners as we work together to accelerate progress towards the goal of a hunger-free and healthy Europe and Central Asia", the foreword says.
Understanding the landscape
Despite COVID-19 and the war in Ukraine, the region is still in better shape than other parts of the world based on the report data, yet countries must stay on track to avoid further drawbacks, the report says. 
It projects that undernourishment grew to 9.9 percent in 2020 across the world overall, and has since got worse, but for the 50-plus countries in Europe and Central Asia, that figure has stayed below 2.5 percent.
Historical inequalities and differing levels of development and budgetary restrictions are also key to determine how countries can support healthy diets.
'Triple challenge'
The report indicates that food and agricultural policies need to be adapted to respond to what the report refers to as a "triple challenge" of everchanging agrifood systems which can make healthy diets more affordable, ensuring better livelihoods for farmers, and improving environmental sustainability.
Among the factors that can improve systems and diets, are providing incentives which benefit farmers individually, and aim to improve general services – especially agricultural research and development – continuing education, pest and disease control actions, public food safety control systems, climate-smart agriculture, and emissions-efficient technologies and practices.