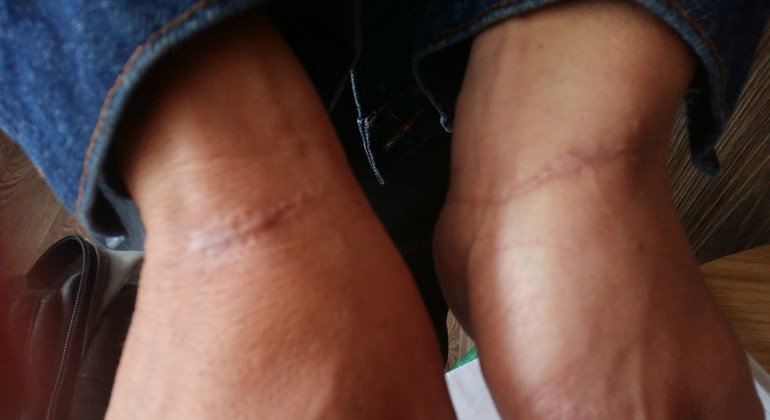 Too many nations failing to investigate torture cases, UN expert says
"The national duty to investigate torture is alarmingly, universally, under-implemented," said Alice Edwards, UN Special Rapporteur on torture and other cruel, inhuman, or degrading treatment or punishment.
'Take ownership'
"Despite the impressive growth in international criminal courts and tribunals and our collective commitment to those entities, their capacity to deal with the scale and scope of torture crimes being perpetrated today will never be enough," she said, emphasizing the importance of national proceedings.
She urged authorities to "take ownership of justice processes" and pursue justice "at home" for crimes of torture, to achieve meaningful accountability, healing, and reconciliation.
'Glaring gap'
The report highlighted the main obstacles hindering full and prompt investigations into allegations of torture, including institutional, regulatory, political, and practical challenges.
It also noted promising State practices to encourage the investigation of torture allegations, including documenting that at least 105 countries have adopted an explicit criminal offence of torture.
In her report, the Special Rapporteur pointed at a "glaring gap" between the promise and reality of the international prohibition of torture.
Every State has a duty to criminalize and investigate crimes of torture in national law, prosecute or extradite suspects, and sentence offenders with penalties that reflect the gravity of the offence, said the independent rights expert.
Official role
Too few incidents of torture and other ill-treatment are officially reported, and, of those that do come to light, cases regularly collapse or are withdrawn before a satisfactory conclusion, she said.
"The difference between a crime of torture and an ordinary crime is that torture is first and foremost a crime committed or enabled by public officials," she explained. "This power asymmetry between the accuser and the accused puts the alleged victim in a situation of particular precarity."
The report documented how victims were often threatened and intimidated into withdrawing their allegations, risking vexatious counter-allegations and associated reputational damage or distrusting the "wheels of justice".
'Stakes are high'
"Complainants may still be in custody or under the control of the very authorities they are making allegations against," she said. "The risks of retaliation and violence, including further torture or 'disappearance' are real. The stakes are high."
She called on States to take a number of steps, including establishing independent investigative bodies that ensure that victims and survivors were fully empowered and could actively participate in any legal proceedings involving torture. She urged States to treat complainants with due respect and to offer appropriate rehabilitation and protection measures.
"Early access to trauma counselling and other forms of rehabilitation are not only in the interests of complainant's mental health, but they also help them become more reliable witnesses in court proceedings," she said.
"National torture trials are not a threat to state authority," she said. "On the contrary, what threatens a government's legitimacy is torturing persons, refusing to investigate and try the perpetrators, and allowing the torturers to go unpunished. A State's legitimacy will be enhanced if they indeed defend truth and justice, rather than be seen as accomplices in the crime of torture."
Special Rapporteurs and independent experts operate in their individual capacity. They are not UN staff, nor do they receive a salary for their work.