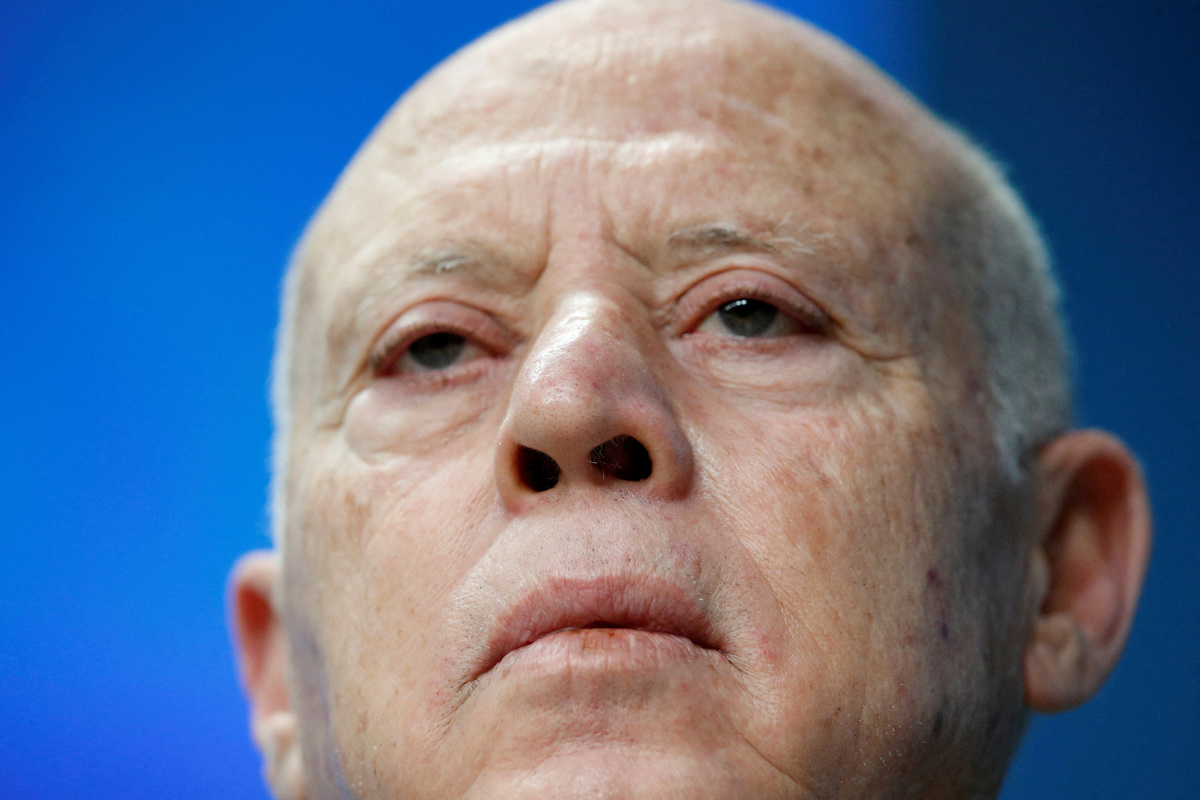 US Says Tunisia President Weakened Checks And Balances
US Assistant Secretary of State Barbara Leaf said Thursday that Tunisian President Kais Saied raises "immense concerns" about where Tunisia is headed with moves that undermine democratic checks and balances.
"What we've seen in the last year and a half is the government taking Tunisia in a very different direction," after years of efforts to build democracy, Leaf told Reuters, Saied's most outspoken criticism of Washington to date.
"Over the past year there have been a number of actions by the President that clearly undermine the fundamental principles of checks and balances," she said.
Saied seized most of the powers in 2021, shutting down parliament before passing a new constitution that gives himself total sway, and police have arrested more than a dozen opposition figures this year who have He was accused of coup.
Saied says his actions were legal and necessary to save Tunisia from years of chaos, accusing his opponents of being criminals, traitors and terrorists.
Leaf said Said's recent comment that any judge who releases the suspects would be regarded as inciting them is "exactly the kind of comment that has given us enormous concern about Tunisia's leadership, directed by this president". ".
He noted that many Tunisians were dissatisfied with the years following the 2011 revolution that brought democracy, but added that "you cannot strip institutions of their power" to fix those shortcomings.
"I can't think of an institution more important than an independent judiciary," she said.
Saied was criticized last month for comments that there was a criminal conspiracy to change Tunisia's demographics through illegal migration as he announced a crackdown on undocumented migrants.
"These were comments that created a terrible climate of fear, but really more than that was a tidal wave of attacks, assaults and racist rhetoric aimed at these very vulnerable people," Leaf said.
Asked about Tunisian steps to reassess migrant rights, including a reminder to police on longer visas and anti-racism laws, but not retracting Saied's comments on demographics, she said "there is still work to be done". remains to be done".
Libya push
Syed has dismissed previous criticism as foreign interference.
Leaf said, "Friends speak honestly to their friends… We will criticize where criticism is appropriate. This is not interference."
The fate of Tunisia's efforts to secure a $1.9 billion IMF loan in support of reforms to help stave off economic collapse was in the government's own hands, she said.
"It's a package that they (the Tunisian government) negotiated, that they came up with, and for whatever reason they still haven't signed the package that they negotiated," she said.
"The international community stands ready to support Tunisia when its leadership makes a fundamental decision about where it is going," he said, adding that until the government decides to sign its own reform package Karti, "Our hands are tied".
He added that Tunisia's decision to reform the IMF was "a sovereign decision … and if they decide not to do that we are interested to know what is Plan B or Plan C". "
Leif visited Libya this week and said a new political push by UN envoy Abdoulaye Bathali was "an excellent opportunity" to lead to elections this year.
He met with Libyan leaders "to express our expectations very clearly," he said.
Despite doubts that Libya's political leaders may end their power after years of unsuccessful attempts to accept elections, he said Bathali had his "eyes open" about the challenges ahead.
Unlike in the past, the international community was more aligned on Libya, she said, and while there was no push yet for sanctions against spoilers, "that may come eventually".
Elections and a unified government with full sovereignty in Libya were also the best way to oust the Russian Wagner Group, which is operating in Libya in alliance with Eastern forces.
The group abuses Libya's sovereignty and destabilizes the Sahel region, Leaf said, adding that it essentially uses Libya "as a roadway to get into central Africa and plunder its resources".