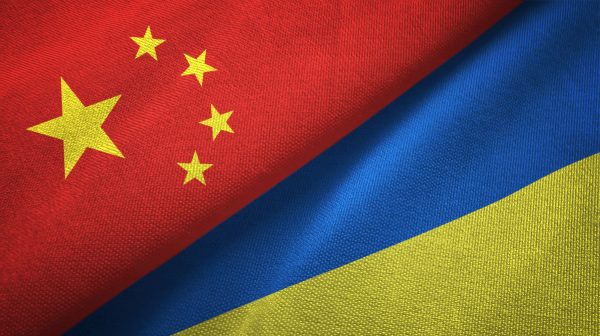 Xi Just Spoke With Zelenskyy. What Does This Mean for China's Ukraine Approach?
On April 26, 2023 – a year, two months, and two days after Russia mounted a full-scale invasion of Ukraine – Chinese President Xi Jinping finally held a phone call with Ukraine's President Volodymyr Zelenskyy. By contrast, since the invasion began in February 2022, Xi has met twice. in person with his Russian counterpart, Vladimir Putin, including a state visit to Russia in March 2023.
Just ahead of Xi's visit to Russia, rumors were flying that he would bookend the trip with a phone call to Ukraine's Zelenskyy. But the call didn't materialize. China remained mum on the topic, while Ukrainian officials said they were in contact with china about a potential call (expressing varying degrees of frustration about the process). Over a month after Xi's Russia trip, he has now finally spoken with Zelenskyy.
according to the readout of the call from China's Foreign MinistryXi started by attempting to play up China-Ukraine relations – an uphill battle, given Beijing is widely perceived as tacitly backing Russia's invasion of Ukraine. "China-Ukraine relations, after 31 years of development, have reached a level of strategic partnership, boosting development and revitalization of the two countries," Xi declared. "…The two sides need to look to the future, view and handle the bilateral relations from a long-term perspective, carry forward the tradition of mutual respect and sincerity, and take the China-Ukraine strategic partnership forward."
Perhaps most interestingly, Xi told Zelenskyy, "No matter how the international situation evolves, China will work with Ukraine to advance mutually beneficial cooperation." Xi used almost the exact same phrase to pledge continued cooperation with Russia during his March 2023 visit. But while China likely intended for the rhetorical parallel to provide evidence of its claimed neutrality, the subtle differences actually give away the game.
In a more literal translation, Xi told Zelenskyy that China "is willing" to work with Ukraine to "advance mutually beneficial cooperation" (in the original ChineseBy contrast, he told Putin in March, "No matter how the international situation evolves, China will continue to exert efforts to advance. the China-Russia comprehensive strategic partnership of coordination for a new era" The similarities are obvious, but the differences are important: China "being willing to" cooperate with Ukraine is less certain than saying China will cooperate with Russia. In the former case, the implication is that Beijing would like to do something, in theory, but the onus is on the other party to make that possible (for example, consider how often Chinese officials say China is "willing to" advanced ties with the United States).
China is also only "willing" to cooperate with Ukraine on undefined areas of "mutually beneficial" cooperation – a step down from pushing forward its relationship with Russia across all spheres. To put it another way, China-Russia relations have no limits, China-Ukraine relations do.
Xi's paean to the China-Ukraine relationship mostly sidestepped any mention of the war currently raging on Ukrainian soil. But he did note that "mutual respect for sovereignty and territorial integrity is the political foundation of China-Ukraine relations." Ukraine has consistently attempted to use China's track record of stressing the importance of those concepts to convince Beijing to denounce Russia's blatant violations of Ukraine's sovereignty and territorial integrity. Xi has not done so yet, and he did not criticize Russia in this call, either.
Instead, Xi reiterated China's position as "stand[ing] on the side of peace": "Its core stance is to facilitate talks for peace." He added, "As a permanent member of the UN Security Council and a responsible major country, China would not sit idly by, nor would it add oil to the fire, still less exploit the situation for self gains." The latter two points are aimed at the United States and NATO, which China accuses of dragging out the war for their own benefit. But Xi's pledge that "China would not sit idly by" is brow-raising, considering Beijing has done exactly that for the first year-plus of the war.
Xi seems to see a window of opportunity for peace talks. His call with Zelenskyy at this particular time reflects that, but Xi also stated it explicitly: "With rational thinking and voices now on the rise, it is important to seize the opportunity and build up favorable conditions for the political settlement of the crisis." To that end, he said that China will send its special representative on Eurasian affairs to Ukraine and other countries "to have in-depth communication with all parties on the political settlement of the Ukraine crisis."
That's the biggest takeaway from the call: We should expect a round of shuttle diplomacy involving a Chinese official. Whether anything comes of that is an open question. China's history of mediation ranges from pro forma gestures mostly designed to look good (seen, for example, in China's approach to the Israel-Palestine crisis) to serious mediation with concrete results (most notably the Iran-Saudi breakthrough achieved in March). Which model China's Ukraine mediation follows remains to be seen.
For his part, Zelenskyy said on Twitter that he "had a long and meaningful phone call with [China's] President Xi Jinping. Ukraine's leader has long wanted a chance to personally brief Xi on the devastation the war is wreaking in his country; China's Foreign Ministry summed up that aspect of the call with the dry note that "Zelenskyy shared his views on the current state of the Ukraine crisis."
In his tweet, Zelenskyy also noted another concrete result: Ukraine has appointed an ambassador to China, which will provide another channel of communication between Kyiv and Beijing. "I believe that this call, as well as the appointment of Ukraine's ambassador to China, will give a powerful impetus to the development of our bilateral relations," Zelenskyy said.
Note, though, that Ukraine's president didn't express optimism that the call "will give a powerful impetus" toward ending the war.